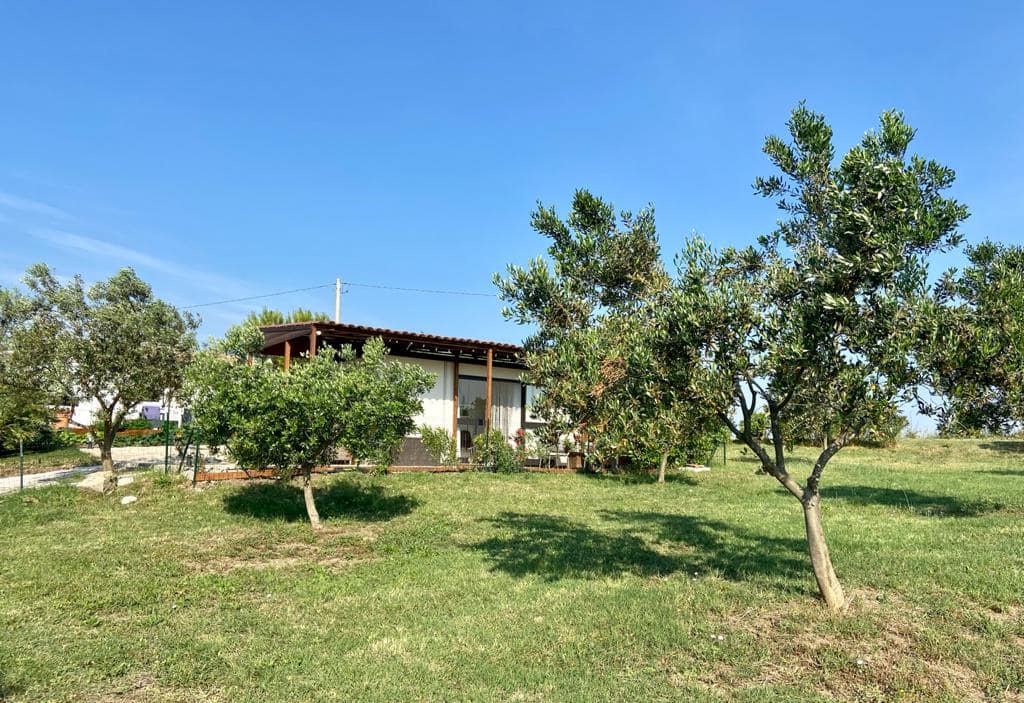 Gezellig!
We vinden het supergezellig als mensen die we kennen komen logeren. We zien graag dat jullie je bij ons thuis voelen. Lekker zelf alles regelen. Wat we hebben gemaakt stellen we graag ter beschikking. Dat hoeft ons niets op te leveren. We willen echter wel graag de kosten voor de boodschappen delen.
Het gastenverblijf
Het gastenverblijf staat naast ons huis. Je hebt je eigen ruimte met een terrasje en uitzicht op de olijfboomgaard. Uiteraard zit je ook lekker in onze tuin en ben je welkom in alle andere ruimtes.
Airconditioning/ verwarming
Er hangt een airconditioner/ verwarming in de kamer. Die heeft een grote capaciteit, zodat het snel warm of koud wordt. Je bedient hem via de afstandsbediening of op het apparaat. Het wijst zich vanzelf; zet hem op koud of warm en stel de temperatuur in.
Douchen
Er zit een boiler van 50 liter in de badkamer van het gastenverblijf. In de zomer is dat genoeg om met zijn tweeën comfortabel te douchen (omdat je minder warm doucht dan), in de winter is het mogelijk dat als je te lang doucht, nummer twee even moet wachten tot de boiler weer warm is en het lampje uit is (+/- 15 min).
Zwembad en jacuzzi
In het zwembad en de jacuzzi zit chloor in het water. Zorg dat er niet te veel vuil in komt. In de jacuzzi kun je helaas niet met badkleding aan omdat te veel vervuiling geeft voor het water. Zonnebrandcrème graag eerst afdouchen.
Inventaris
Met zo weinig mogelijk bagage op reis, dat is het is het fijnst! Daarom hebben we in het gastenhuisje standaard een aantal spullen aanwezig.
Douche, toilet en wastafel
Handdoeken en badlakens
Badjassen
Shampoo, doucheschuim, tandpasta, scheerschuim, bodylotion, zonnebrandcrème factor 20, 30 en 50, oplader voor Oral-B tandenborstel,
Tweepersoonsbed met dekbed.
Koelkast (in de schuur)
Oplader voor iPhone, Apple watch en iPad.
Vertrek
De gastenkamer is schoon als je erin komt. Zou je, voordat je weggaat, even de bedden willen afhalen? En dan het beddengoed, de handdoeken en het afval in de keuken willen brengen?
[ngg src="galleries" ids="1″ display="basic_thumbnail"]