Ravioli met boter, salie en een klein rood pepertje.
Als we in Italie zijn lunchen we, zodra het even kan, buiten onder de gazebo. Meestal met een pastaatje en een glas wijn. Of twee of zoveel als nodig is.
Vandaag maakte ik ravioli zoals de Italianen het eten met boter en salie. Maar omdat de tuin vol staat met verse pepertjes voegde ik er eentje toe. Het resulaat leverde me de nodige complimentjes op dus ik dacht: "Delen!"
Nodig voor twee personen
Ravioli met een zachte smaak bijvoorbeeld vier kazen of paddestoelen. (ik neem 6 stuks p.p.)
12 baadjes salie
25 gram roomboter
1 kleinde rode peper
parmezaanse kaas, geraspt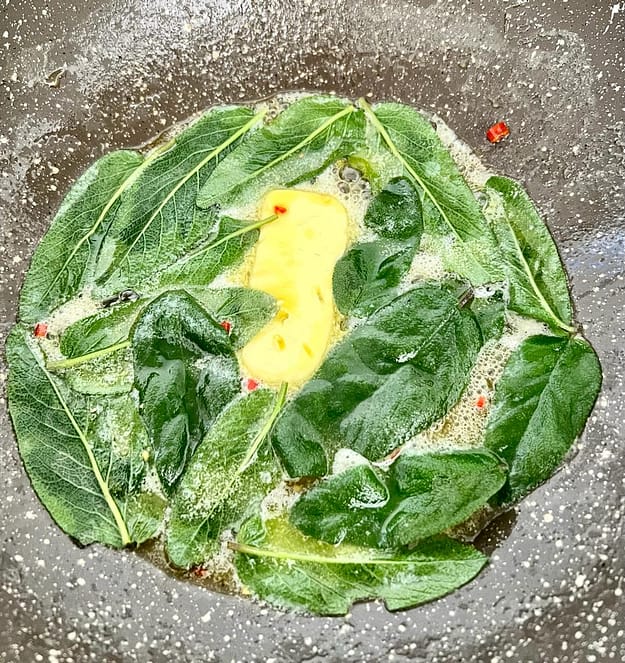 Bereiding:
Breng een ruime pan water met een flinke theelepel zout aan de kook. Doe er de ravioli in en laat vijf minuten tegen de kook aan gaar worden. Niet te hard laten koken want dan gaan de raviolis stuk en dan lopen ze leeg.
Smelt in een koekepan de boter op heel zacht vuur.
Kneus de salieblaadjes zodat het aroma vrij komt en doe ze bij de boter
snipper het pepertje heel fijn en doe dat er ook bij
De boter mag niet kleuren!
Laat de smaken ongeveer 8 minuten mengen.
Kneus nog een salieblaadje en smeer daar de borden mee in.
Giet de ravioli na vijf minuten af en schudt ze voorzichtig door het salieboter mengsel.
Doe er op het bord gereaspte parmezaanse kaas overheen.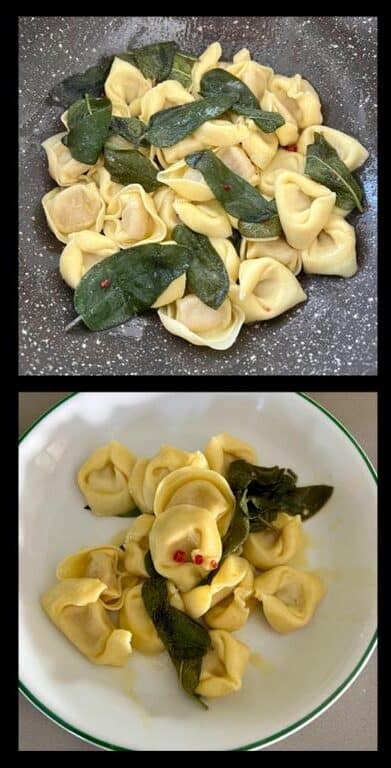 Dit gerecht smaakt het lekkerst buiten in de zon met een glas heerlijke wijn.
Eet smakelijk!